June is here bringing summer right back! And you know what that means: more sunny days, cooling from the heat in the pool, and the best part: family barbecues with lots of food! Grocery stores are flooding with seasonal veggies and fruits ready to be prepared as your new favorite plate.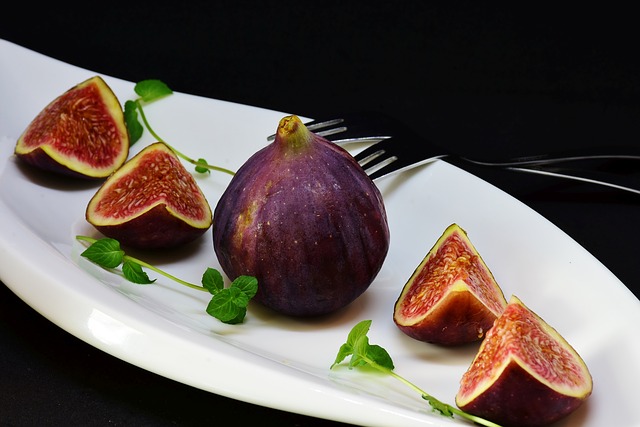 Here, we'll be giving you some recommendations of our local grocery stores and favorite farmers' markets in Dallas and close to
Churchill on the Park
, where you can find organic food and all the produce you need to cook your next summer dish!
Seasonal Vegetables and Fruits in Texas As you begin looking for summer recipes and ideas to cook on your next barbecue, keep in mind the best thing to do is buying according to season. Seasonal vegetables and fruits are healthier since they haven't been frozen and they have just been harvested by farmers, making them also fresher and tastier of course! Also, they haven't traveled too far to get to your shopping cart and thus, you are helping the environment by reducing transportation pollution.
And now, a tiny list of seasonal foods in Texas:
Figs. Fig trees are plentiful with this sweet and fleshy fruit, ideal for pies or to bite into directly as a whole!
Brambles. Also known as blackberries, blueberries, marionberries… All the berries! Charged with antioxidants, they're the perfect sweet and healthy snack for all ages!
Carrots. Whether cooked or cold and raw, they're the perfect filler for any dish and contain a lot of essential vitamins, particularly for our vision health.
Sweet potatoes. They're as versatile as their other potato cousins! Their main perk: you can turn sweet potatoes into dessert!
Sunchokes. They look like ginger roots but they're not! They're actually related to sunflowers and they taste like a mix of artichoke and potato!
Chickpeas. Once boiled, you can salt them, roast them, or make them into a hearty soup. See the recipe we're including below!
Let's support our local farmers' markets and independent grocers!
Richardson Farmers Market is open on Wednesdays only, but they have a great selection of organic fruits, vegetables, and arts and crafts.
Georgia's Farmers Market is an independently-owned store in Plano open daily, and it is less than fifteen minutes away. They have the best jellies, nuts, and they also sell houseplants!
Texan Seasonal Veggies Soup.
And now… A Chickpea Soup recipe inspired by allrecipes.com*:
Ingredients:
15 oz of boiled garbanzo beans
5 oz of red and/or yellow bell peppers
5 oz of green beans
1 large sweet potato, peeled and chopped
2 tablespoons oil 1 onion, chopped
2 garlic cloves, minced
1 tomato, chopped
3 cups of vegetable (or chicken) broth
1 bay leaf
1 teaspoon dried basil
¼ teaspoon of paprika
Salt and pepper to taste
Directions:
In a saucepan, warm oil over moderate heat. Add onion, garlic, and sweet potatoes; saute 5 minutes.
Stir in broth, bay leaf, basil, thyme, and paprika. Salt and pepper to taste. Bring to a boil, and then reduce heat to medium-low. Cover. Simmer until vegetables are tender but not mushy, about 15 minutes.
Stir in tomato, green beans, and chickpeas. Simmer uncovered until tender, about 10 minutes more. Serve hot.
Prep time 25 mins. Cook 35 mins. Ready in 1hr.
*We switched the package of frozen vegetables for green beans and corn.
For more ideas for Texas summer recipes, visit EdibleAustin.com
Ready for some summer cooking?
So which summer fruit is your favorite? If you would like to share any seasonal cooking ideas, post them in the comments!